3 Essential Ways to Improve Your Website
Curt Hanke — FOUNDER, PRINCIPAL, CEO & CHIEF STRATEGIST
Originally published in INC. Magazine on October 29, 2013
Your website is often the first impression a prospective customer has of your business. Perhaps it's time for an upgrade? Advertising exec Curt Hanke shares three simple fixes.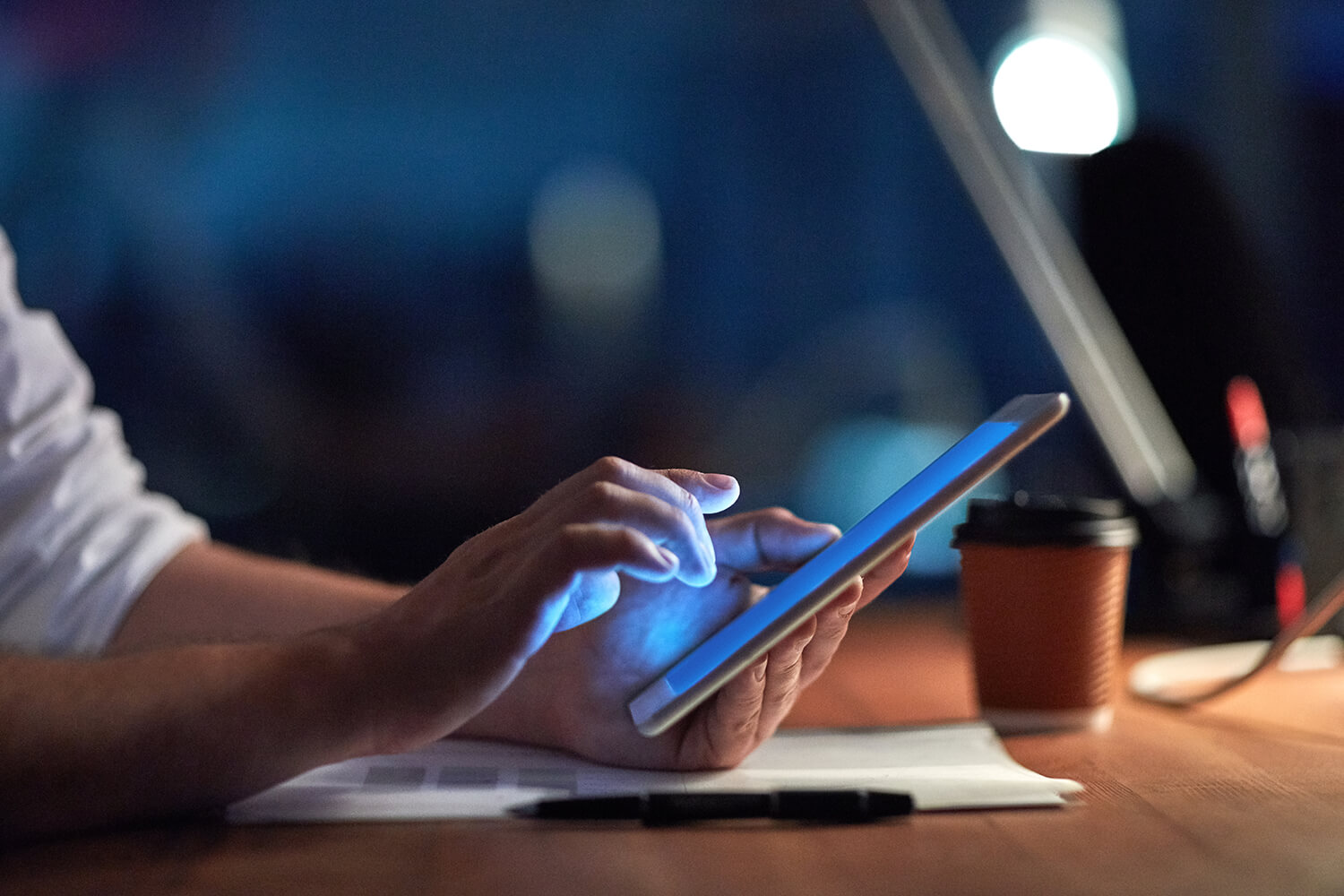 Regardless of who you are or what you sell – and notwithstanding the increasing importance of social media – your website matters a great deal.
Need proof? Trying to grow your consumer e-commerce business? Smart move, consumer e-commerce is growing at a rate twice that of all retail (Forrester data). Looking to drive sales in your retail establishment? In 2012, over half of all retail sales in the U.S. were influenced by the web (also Forrester). Or trying to drive B2B buyers for your business? 78 percent of prospects start by searching the web (G3 Communications).
Bottom line, your website isn't just a website – it's a first introduction, the digital lobby to your business that more than ever influences whether or not you'll get an invitation to the dance. And failure to win here, or at least play at parity, means a world of prospects and customers that will never move from your lobby into your showroom.
So amid the chaos of the modern-day marketing mix, here are three keys to increase the performance of your website. None are revolutionary of their own accord, but they are amazing in totality when you consider how few businesses effectively take heed of these three essential web basics.
Invest in Design
According to research from the Stanford Persuasive Technology Lab, 46 percent of people say a website's design is the number one criterion for discerning the credibility of a company. Talk about common sense powerfully quantified with hard data.
So, why does design matter so much? After all, you've got plenty of strong features and benefits for your offering, right? Well, in spite of our penchant to fancy ourselves rational consumers of facts and figures, 90 percent of information transmitted to the brain is visual – and visuals are processed 60,000 times faster in the brain than text (3M Corporation). So it's no surprise that people respond to visual information – in other words, design – better than plain text.
Consider: Are you making design a priority? Do you budget for visual assets? What does success look like in your business category and how can you give your digital lobby a fresh coat of paint? How do you stack up with your competitors and how might you transform your digital design into a strategic advantage? Regardless of your approach, make sure to dedicate resources to design as a vital marketing investment – versus the masses that outsource this critical function to a neighbor's cousin who just happens to know HTML.
Video Killed the Radio Star…and Boosted Sales
What if I told you that I had a way to make your web visitors 85 percent more likely to buy? Sound like something in which you might be interested?
According to research conducted by Internet Retailer, this does not require a magic wand or an enticing promotion. Rather, it just requires adding videos to your website. That's right, consumers are 85 percent more likely to buy after watching a video. While not all categories are equal in terms of the need to see or understand, the reality is that engaging video content can be tremendously beneficial for your business.
Consider: What might this look like for your brand? Where might video amplify your story? Help dimensionalize your offering? Overcome barriers? Motivate trial? From education to entertainment, video can be a powerful tool for your website – and in the participation economy, this no longer means you need to go it alone. Explore ways to get not just your organization and team involved, but your customers and prospects as well.
Make It Easy And Fast
Like it or not, we live in an increasingly impatient world where ubiquitous choice and instant gratification have led to a very discerning shopper.
With website consumption continuing to migrate onto phones and tablets, it is important to have a thoughtful approach for your website on desktops as well as these devices. And to put a finer point on the need for speed, 61 percent of smart phone users agree they will click away from a website if they don't quickly find what they need (Forrester).
Consider: Does your site make it easy for visitors to find what they're looking for? Is it properly built for speed on any platform? Are there common places where visitors are getting stuck (or leaving) and what are you doing to propel them toward your desired outcome?
While building an effective website can feel daunting, when you peel back the proverbial onion, we're really talking about the same fundamental principles that businesses have had to address for decades, if not centuries. Create visual interest. Be an engaging storyteller. Make it simple.
In the new era of retail, the brands that embrace these challenges and see them as opportunities will flourish with increased prospects, sales, and brand champions. And those who grudgingly comply with "least required effort" might as well add a turnstile to their lobby to help expedite a speedy departure.