What Ad Agencies Can Learn from Evel Knievel
Curt Hanke — FOUNDER, PRINCIPAL, CEO & CHIEF STRATEGIST
Originally published in Ad Age Magazine on September 15, 2010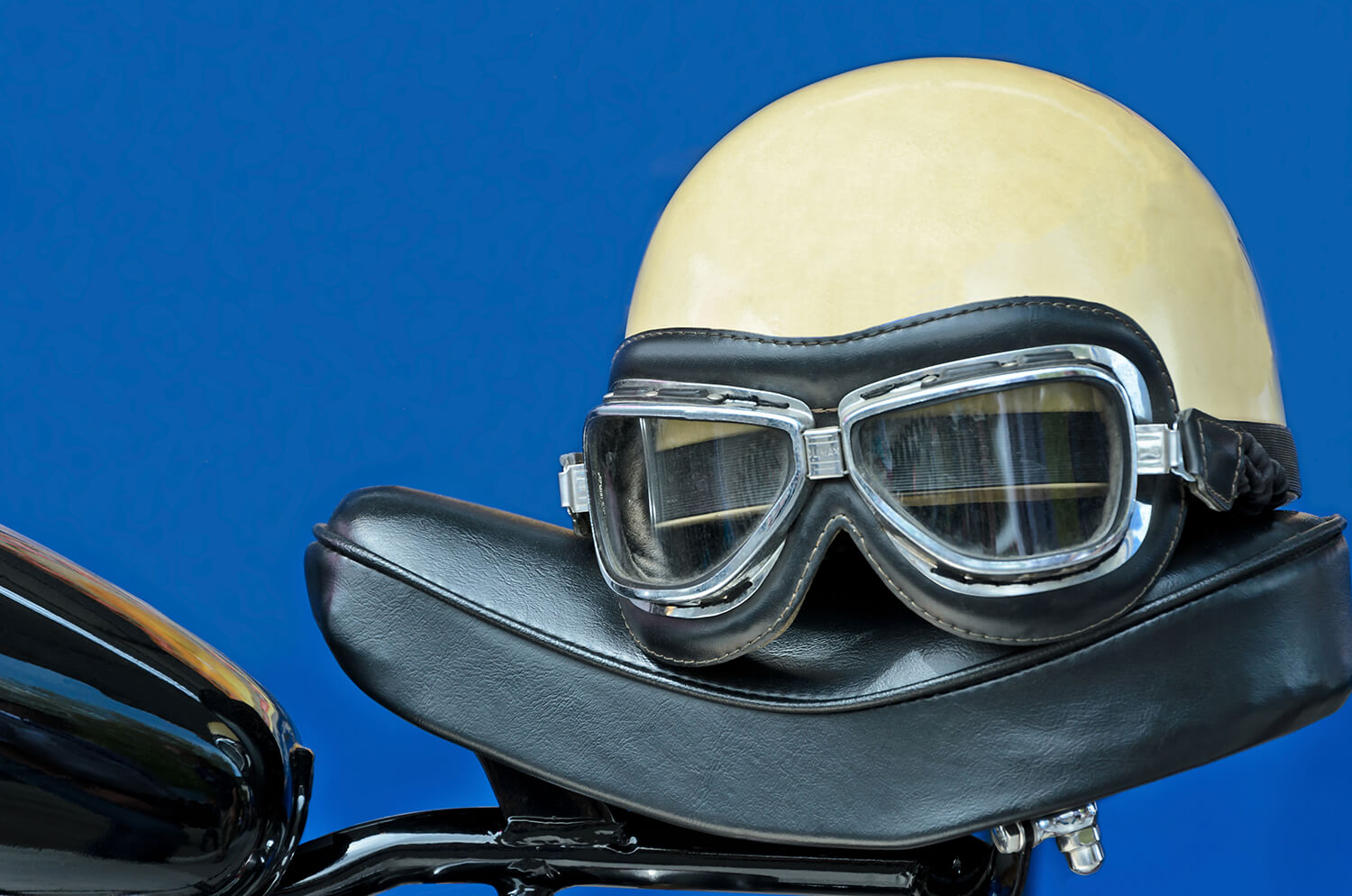 Robert Craig Knievel — better known as "Evel Knievel" — was a motorcycle daredevil, entertainer, and self-promoter extraordinaire. Anyone alive and paying attention in the 1970s can remember his legendary publicity and amazing jumps, which yielded a record 37 broken bones, countless appearances on ABC's "Wide World of Sports," and prominent lunchbox status at grade-school cafeterias across the country.
On behalf of Harley-Davidson, Shine created and produced a couple of coffee-table books that chronicled the building and amazing spectacle that is the Harley-Davidson Museum. And this summer, in celebration of the 35th anniversary of his Wembley Stadium jump, the museum featured an exhibit on the amazing story of Evel Knievel.
During a tour of this exhibit, it struck me that amid the legend and chaos — the press and hyperbole — the mighty Evel himself has a few salient marketing reminders to share with modern marketers in an increasingly challenging and cluttered environment.
The Power of a Big Idea
While visiting Las Vegas to watch a heavyweight bout, Knievel visited the fountains at Caesars Palace and had a truly big idea: to jump them with a motorcycle.
At the time, Knievel was a relative unknown, meaning that what I have conveniently labeled as a "big idea" could be more accurately defined as a "virtual impossibility," for all intents and purposes. That said, in order to get an audience with the casino's CEO to make his pitch, Knievel created a fictitious corporation called Evel Knievel Enterprises, which began placing calls to the casino's CEO (yes, Evel himself did the dialing). He also placed calls to this same CEO "on behalf of" ABC and Sports' Illustrated inquiring about the jump.
In short: Knievel got not just a meeting, but a deal. He pulled off the unthinkable — setting the stage for not just an event, but the launch of his own worldwide brand. From "nobody" to "somebody" — in a flash.
The lesson: Think big. Don't put yourself, or your brand, in a box. Be creative and relentless (but perhaps more forthright) in pursuing every opportunity to gain awareness, desire, and fame for your brand. Far too often, we put feasibility ahead of possibility — limiting the potential for truly game-changing ideas.
Do Or Do Not. There Is No Try
To be clear, Knievel succeeded more than he failed. But it has been documented that in a few of his more significant failures (read: the ones where he broke the aforementioned 37 bones), he went into it with some trepidation — and perhaps even a belief that he would meet with disaster.
As marketers, strategists, advocates, creatives, and proselytizers, we sometimes reach a point in an initiative where we get pushed across a very blurry line. Where the initial concept gets lost in politics and bureaucracy. Where the science, art, and common sense of marketing get tangled into a web of fuzzy logic and forgotten objectives. Where we quite frankly begin not just to lose hope in our success, but perhaps even begin to believe that our efforts will come to naught.
For Knievel, in spite of his apprehension or disbelief, he believed that because consumers had spent their money to see him perform, he needed to get on the ramp.
So why do we feel the need to continue to push onward with initiatives that are destined to fail? To capture income? Please our clients? Maintain the path of least resistance?
For an agency to truly provide value and deliver on our proverbial promise of "partnership," it is incumbent that we do a better job of raising the red flag. Calling it quits. Challenging our internal teams and client partners when it might be time to get off the ramp and move on to another strategy, concept, or execution.
The Power of Brand (and Belief)
Mr. Knievel once said, "Hell, they thought my bike had wings." Such is the power of creativity, imagination, and brilliant execution.
From a positioning perspective, brands should be aspirational, not fictional. And yet today, arguably more than ever before, people want things to believe in, clubs to be a part of, and brands to help define them and their lives.
And so: What are we asking our customers and prospects to believe? To believe in? What role are our brands playing in their lives that transcend functional benefits? How are we creating not just executions, but true platforms for people to connect with?
Building a legend isn't easy, whether it's Harley-Davidson or Evel Knievel. But in a business where we are selling an intangible, it's worth reminding us all that — more often than not — fortune truly does favor the brave.